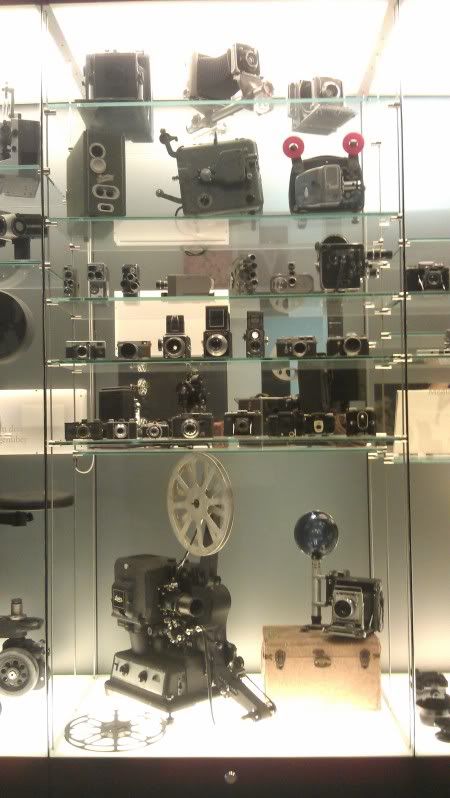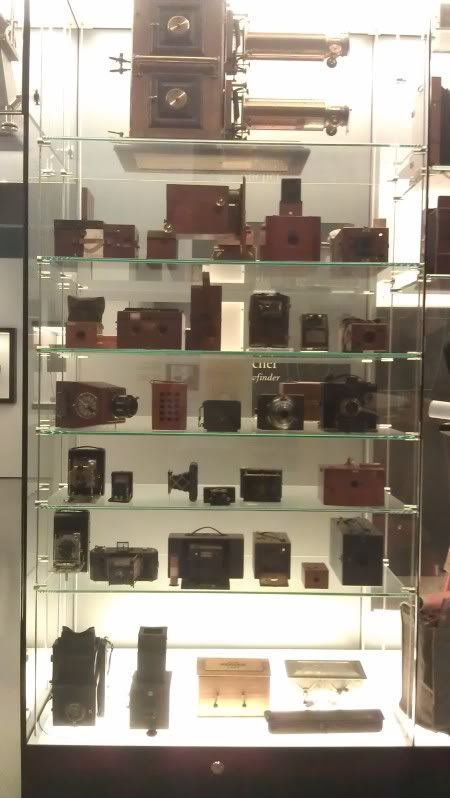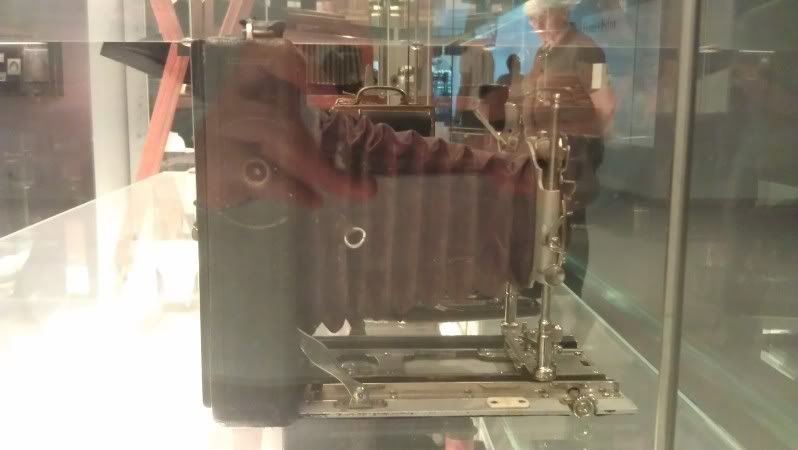 I should probably start with I love cameras.
When I was young I was amazed by the magic of it all. All you need to do is press a button and what you see before you is immortalised on paper. This is when the fascination began. I have a small camera collection at home and really loved going to this exhibition.
As I walked around, I couldn't help but feel silly taking pictures of such substantial instruments with something so smooth and slick.
I understand that the fashion and the want in the 21st century is to have something smaller, slimmer, shinyer, quicker and all the other whizzy things that new technology has. But there is something about heavy, clunky things that makes one feel its worth. Literally. Instruments which were lovingly put together really shows in the older models more than the new — that's what I think anyway.
More than that, I think it makes you understand its worth more when its not the same size as a credit card. I quite like the dull and clunky rather than slick and shiny.
I'm definitely going back again.