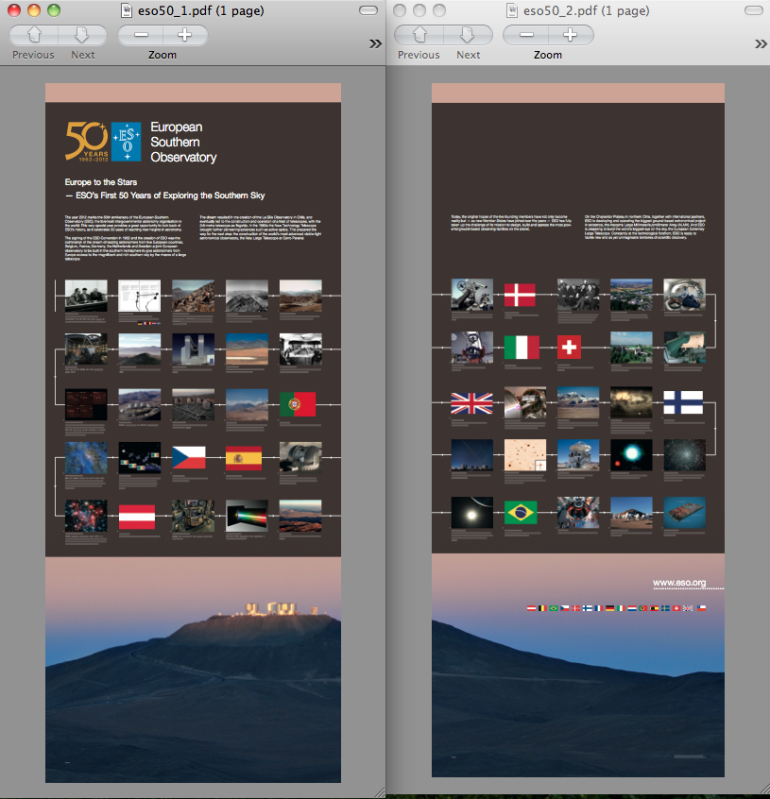 My first week at ESO I was given the project to design two exhibition panels with a timeline of their first 50 years. I found it pretty tricky at first to get it to look good, and also working with different lengths of copy was difficult. Sometimes you just have to know when to give up and cave in, and hope that no one notices that one is a little bit longer than the others...perhaps I shouldn't have divulged that. Oh wells..
All ESO exhibition panels are available online to download and print to use for exhibition for the Member states. You can see the ones that I designed
here
and
here
.
apologies for the really bad picture...