Munich, although a smallish city has lots and lots of museums and Galleries. On Sundays most participate in bringing down their entrance fees to
€
1 which is amazing!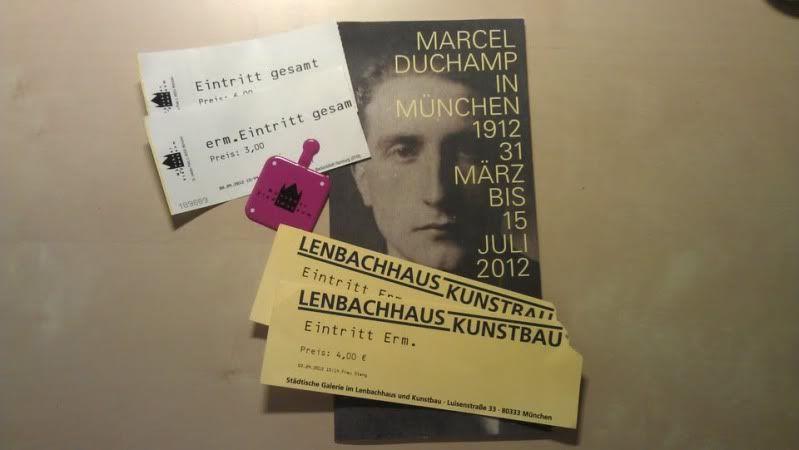 Last week I went to Münchner Stadtmuseum which had a fantastic permanent exhibition on Puppets. It was amazing to see the difference between different types, how they were made and even films of some of them. Toward the end of the puppet exhibition, there was a more circus themed exhibition which really drew me in. I've never been to a circus and have always imagined how amazing they used to be in the 1900's.
I also went to the Duchamp exhibition as a last minute edition to the days itinerary. I saw the advertisement as I was going up an escalator to exit a station. I actually rode the escalator all the way down again to read where the exhibition was so I could visit it. Munich played a huge part in Duchamps artistic life and it was wonderful to see some of his work and understand his past.
Another gallery I was to was Neue Pinakothek. It had a huge collection of paintings by word renowned painters and lesser known ones. The paintings were displayed together in no particular order and so it was really interesting to see how paintings felt when compared to its neighbor. Here I discovered a new interest which is impressionism. The way they captured colour, light, and they way in which they painted really interested me. I definitely want to go back and do some research in this particular style of painting. I'm considering making it apart of my dissertation.

Maulwurf.