With not much to do on a Sunday, and shops being closed I decided to have a wonder and see what else there is to see here in Garching.
I feel quite safe here, and can walk where my split second decisions take me, left or right, this or that way etc. etc. I found myself walking down along a river at one point, listening to the birds and watching them jump around in the trees. I always like to imagine that they're having a conversation of some sort or sometimes that they're having an argument about what side of the tree is theirs. I discovered that Garching is in fact very green, spacious and extremely clean. Its a lovely town to live in. I also found myself being followed by a little black bird with a orange beak. Every time I turned around, there it was by a tree, or under a bush making a lot of noise in the leaves. It was very sweet.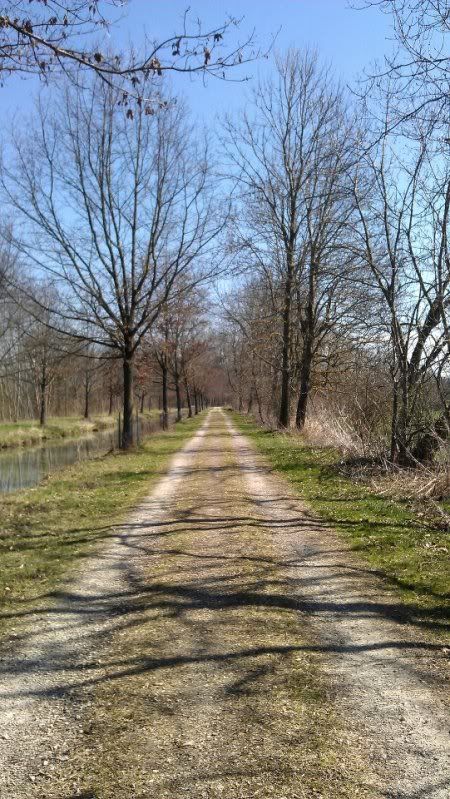 Half way through my walk I was beginning to get very hungry, I forgot to eat lunch before I left and it was about 3pm. I got a bit bored of the same scenery and decided to change direction which eventually led be back into Garching town. I found lots of new cafes, supermarkets and butchers. The road led me back directly in front of a bakery which was open. I felt like it was fate. So I sat in the sunshine and had my first cake in Bavaria. Yum.