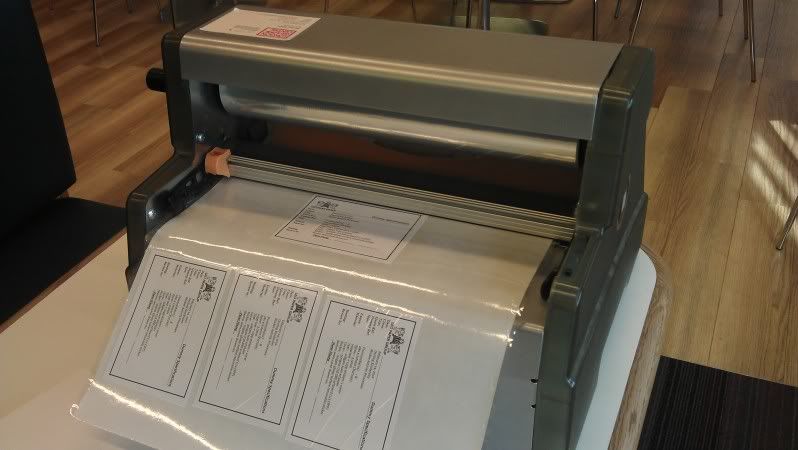 On monday I started a new internship at Dorling Kindersley. Previously I decided to spend my 2 months prior to leaving for Germany free to complete some on-going projects and to generally take it easy. This plan slightly backfired and cabin fever set in, so I decided to apply to some internships to change my scenery.
I've been applying to DK for an internship since June 2011, and finally one came through! I am one intern in a team of four helping to create dummies for the Bologna book fair. To describe it completely, I am cutting and sticking. I do however get to see the process in how books are published, and I get to meet various Art Editors which can mean possible connections.
Not to mention I get to use a wicked cool machine which is tonnes of fun. It's a Xyron machine which applies adhesive to pretty much anything. Its quite fun, although I did accidentally apply adhesive to a fly and squash it which I wasn't too pleased about.
Its also really different working in a team, as in all my past internships I've been working solo or as an assistant. It is hard at times, as people don't always mix well, but most of all it's nice to have some company, and catch up with other students that are on the DPS year too. We seem to have already figured out a dynamic where people are doing what they feel comfortable doing and are best at, and as a team we complete tasks quickly and to a professional level which all art editors are very much pleased with.
I can easily predict that next week will be pretty much the same, but apparently it's going to be busier.
Until then.