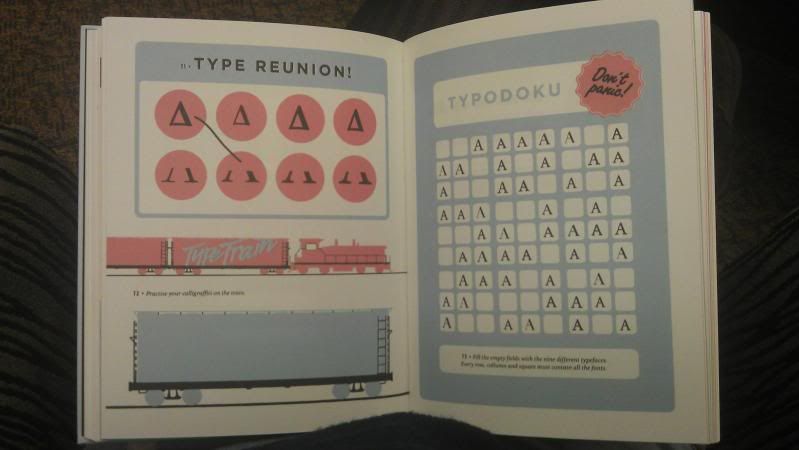 Whilst browsing the mediocre 'design' section in a small waterstones, I came across this little beauty.
It's clearly for hardcore typographers, but the fun, child-like style illustration is really appealing. Thanks to the beautiful illustrations I didn't immediately put the book down because I didn't know all the answers, I carried on flicking through looking at the different exercises.
I don't know all the answers, but the fun nature of this book sure makes me want to learn more about typography so I can fill in the whole book.
This book is certainly going on my list!