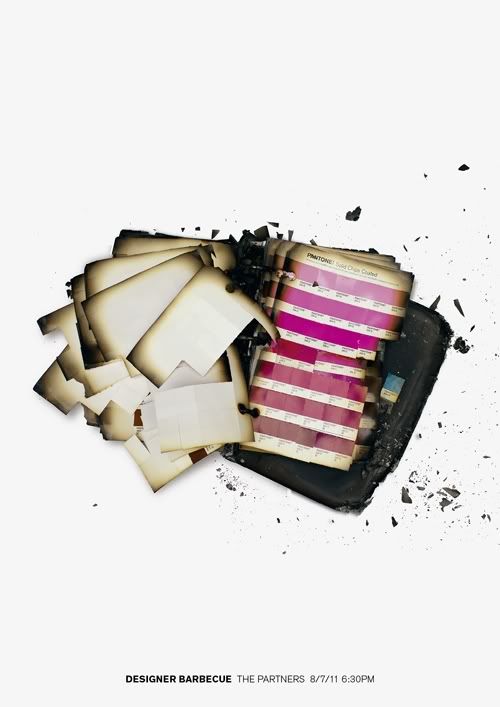 Today It has rained what felt like would result in the need for an ark. It really feels like it's the end of summer. Summer BBQ's are a long gone memory. But It is meant to be sunny from tomorrow.
On this brighter note, these wonderful posters from
The Partners
advertising for their summer BBQ makes me yearn for some more sun so I can get grilling again.
Dear Mr/s Sun, Please put your hat on
Unfortunetly, an Apple Mac computer was hurt in the making of these posters