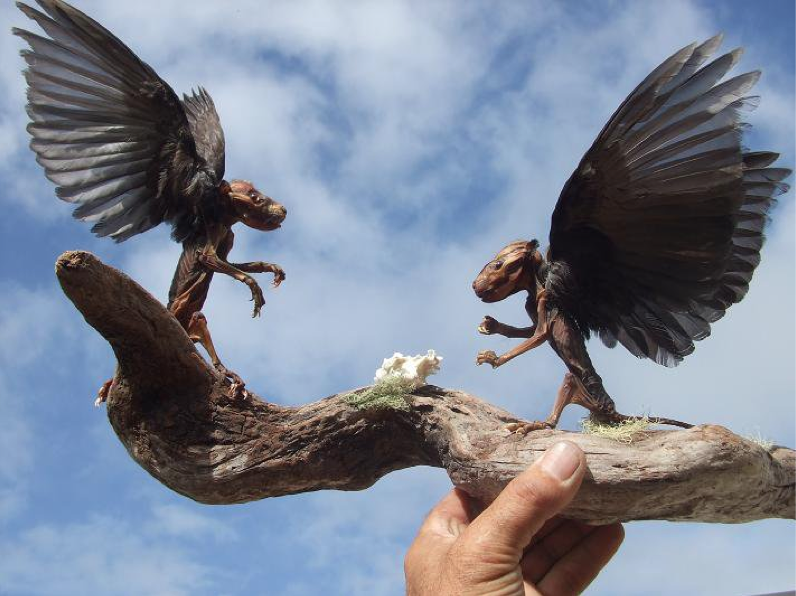 Most of the time I generally ignore what comes up on my yahoo, but I simply couldn't ignore it. Some people call him 'weird' but I think his creations are pretty cool. Okay things like this was done in the victorian times, but it's nice to see it has a sort of a come back. The imagination of this guy is great!
Please note, all his creations were made from animals that have killed by cars. He does not hunt and kill these animals.
If you would like to see more of his work, Andrew has a Facebook Fan Page. Search "Andrew Lancaster's Taxidermy Creations"
Image credits: Photo's taken from Andrew Lancaster's Facebook. I do not claim that I have taken these images or made these creations.