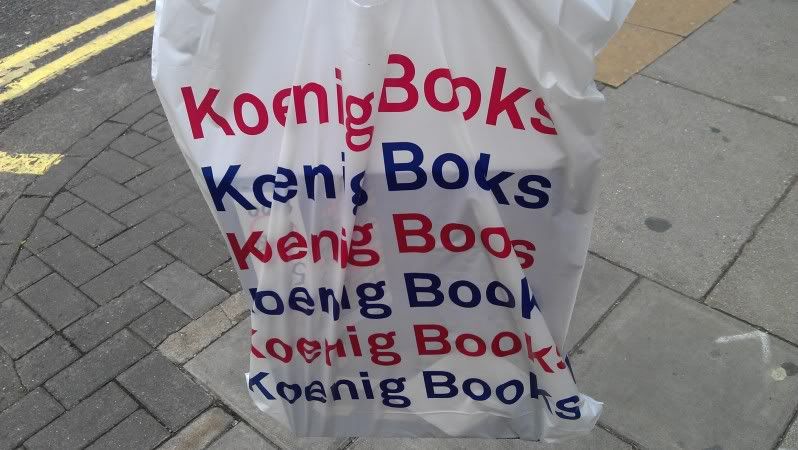 Walther König, you are my kryptonite.
Walking to another of my favourite stores (magMA) I passed Koenig Books. (Also known as Walther König in Germany) Its a fantastic book store which always has an Aladdin's cave feeling. I always make an effort to visit one of these stores when I go to Germany to bring back a treat for my bookshelf.
Now there is one on Charing Cross Road, I find it extremely difficult to walk past without popping in to have a look at what they have. It is also very unusual for me to have a look and not convince myself that there is a book I simply have to buy because its useful and lovely to flick through when I'm hard up for ideas.
Today's buy is Red Dot's Communication Design yearbook of 2007/2008. Okay so it's over 3 years old but I think it's irrelevant. The thing that made me want to buy this book (besides the outrageous price) is the broad spectrum of work inside. It has the following; corporate design, information design/public space, advertising, packaging design, editorial, poster, interactive media, tv & cinema, sound design. I think that its healthy to get ideas from different type of media. I'm really looking forward to looking through this book to see what it has to offer.