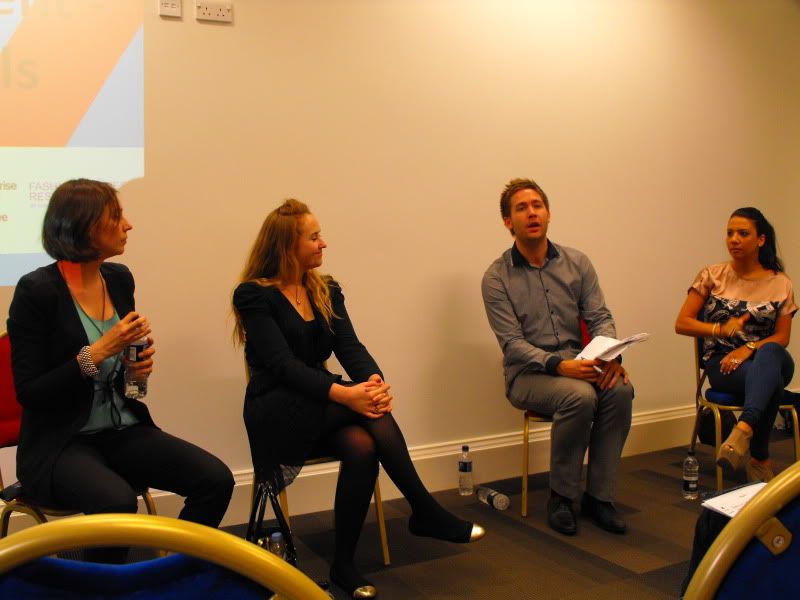 The speakers for this talk were:
Emma-Jayne Parkes & Viviane Jaeger -Squid
Reem Kanj - Fast Five Fabulous
This particular talk was more of a panel discussion. We as an audience were able to openly ask questions which gave the talk a more relaxed feel almost immediately. What I think made a difference was the chosen speakers were all UAL alumni of what only seemed around 2 years? It gave me the feeling of reassurance of there is space for me and us as (soon to be) graduates and we can make our own mark or illuminate marks of others.
The talk began with a simple introduction as to what they do as creatives in the industry, and how they got there. The emphasis upon presenting and public speaking was heavy, which made it easy to keep the conversations from going off in a tangent. The speakers gave us great tips and techniques as to how to give a great presentation and in fact how to present yourself. We were advised to think about ourselves and the presentation as a whole.
Some of the tips I found extremely useful were:
I found the panel discussion scenario really good. It made me feel comfortable, and almost on the same level as the speakers? I even almost asked a question. Almost.