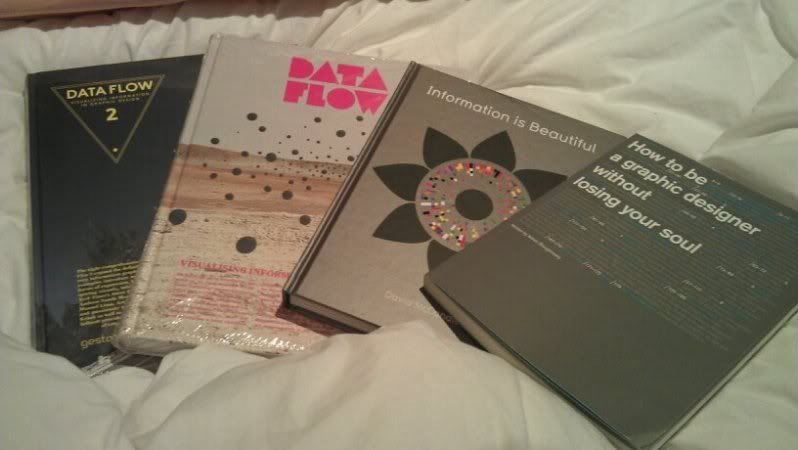 Recieving mail for me is pretty exciting, as I don't tend to get anything apart from bank statements (boo!) But today I received 1 of 2 book deliveries! I decided to buy books that I often borrow from the library from university, which for part of the time in incur late fines due to being so engrossed in them I completely forget! This year, tallying a total of £12 in fines. This should hopefully free the amount of books I have to borrow out or wait to become available.
Information is beautiful is a must for any aspiring information designer, its a good book to have to hand when your not sure as how to show your information in an interesting way.
Data Flow (1) and 2 are really good books to give you ideas as how to display your information in a very physical way.

How to be a graphic design without losing you soul is a book which I have been recommended to read as a young designer, something which I will enjoy spending my new found spare time to read!
At this rate I might have to make a new book case for all these lovelies..