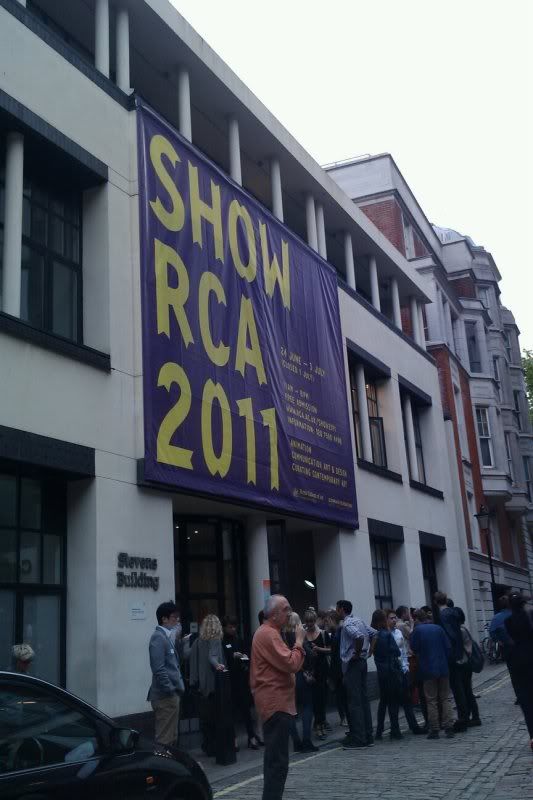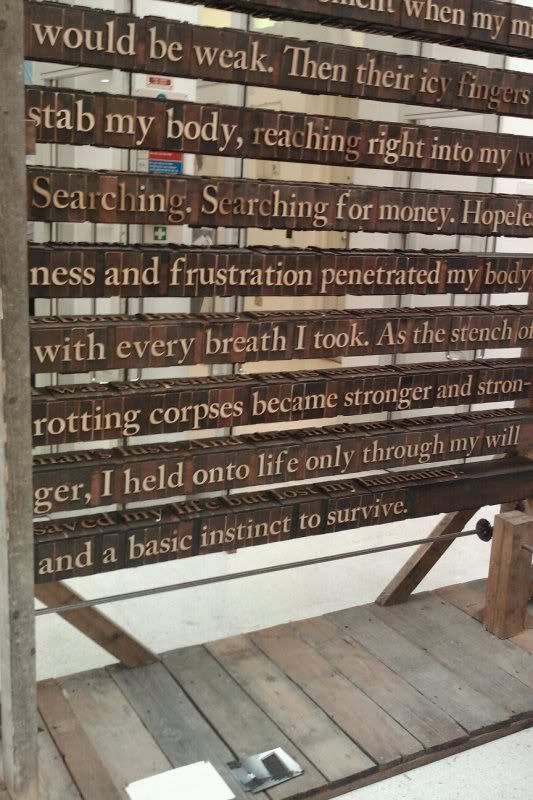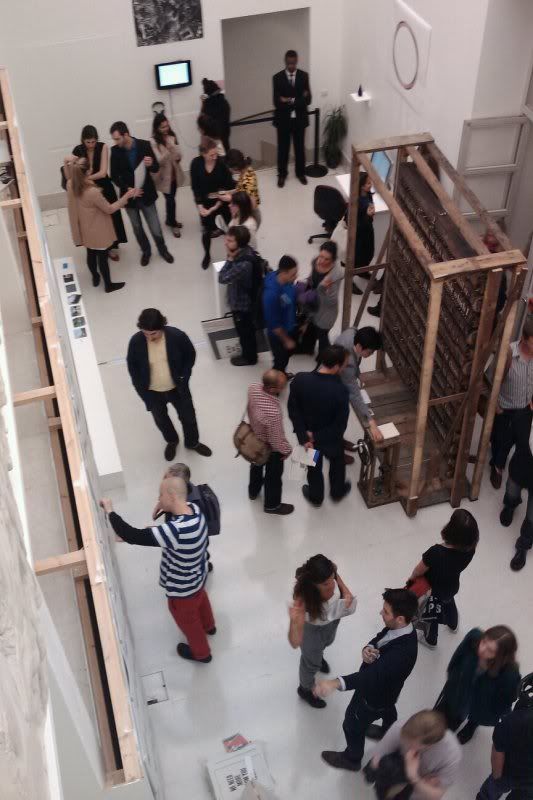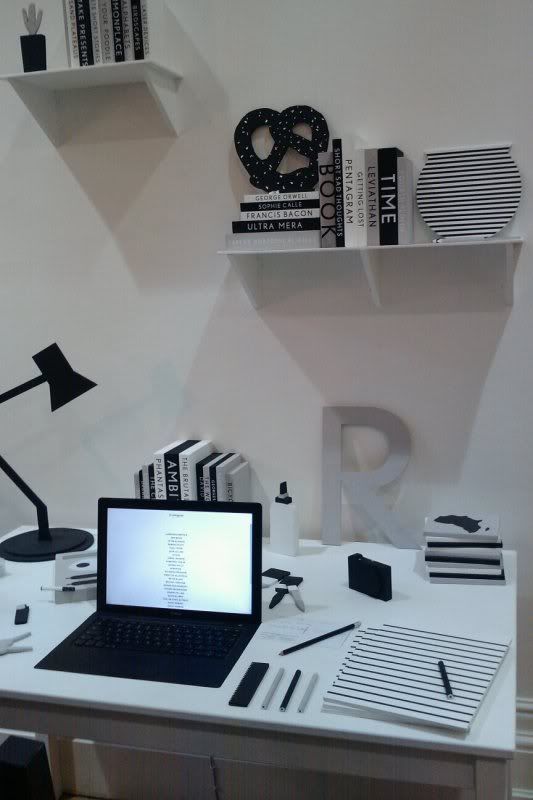 On Thursday I was lucky enough to be a plus one to the RCA private view night. I have worked at these events previously, but I never actually managed to see the work!
The first thing that really hit me was the sheer scale of the pieces on show. Everything was huge, and attention grabbing! I found myself rushing from one side of the room to the other with excitement to see what exactly was on show.


The second thing that hit me was the busyness of the show. A lot of people were there, a snaking one way system was created walking through the corridors of the Stevens building. I definitely had a few favourites, the communications, animations and the curators work were really interesting.
After the show I had a few after thoughts:
001. seating for the animation reels should be sanded. I ended up with a hole in my tights...
002. the noise of the surroundings need to be considered, I was really straining to hear the sound
003. bins should be provided, bottles and glasses shouldn't be collected in corners of rooms..
Overall I had a really good night, certainly blown away with the standard of work. After all it is students completing their masters...and it is the RCA. Definitely going next year.